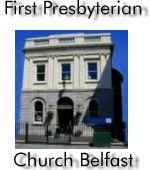 Community
First Church Belfast is an active corporate (if corporate isn't too pompous) member of the community. Belfast City Centre especially the area surrounding First Church is somewhat of a cultural desert, here are some of the ways First Church has been active in livening it up:
Recital series – summer after summer much hard work goes into staging of the recitals held every Wednesday through the summer months they attract hundreds of people into the church and into this part of Belfast. Run on a not for profit basis all proceeds go into funding more recitals for following summers along with paying the fees of the professional musicians who are so important to the success of the recitals.
First Church is grateful to the Northern Ireland Arts Council for funding these recitals along with other sponsors – should you wish to learn how you or your organisation can benefit through sponsoring these immensely popular recitals email: [email protected]
West Belfast Festival – First Church was delighted to host the Irish National Chamber Orchestra in 2003 as part of the West Belfast Festival.
Seamus Heaney Nobel Laureate and Ireland's foremost literary figure First Church was delighted to have Seamus Heaney in 2002 during a literary festival held by the Linen Hall library.
Plays First Church probably unique amongst all Belfast churches has hosted a number of plays.